Seville is the cultural and financial center of Andalucía in southern Spain. It's deep history and tradition is interwoven with modern culture and young lifestyles. Seville is about wandering the many pathways past stunning gardens and mosaic plazas, eating at famed gelaterias, and browsing through the stunning ceramics in the Triana neighborhood. Sip late night sangrias and indulge in cheese and jamón ibérico on the edge of the Guadalquivir. Grab some sweet, hot churros with chocolate sauce or settle down to take in a traditional flamenco performance.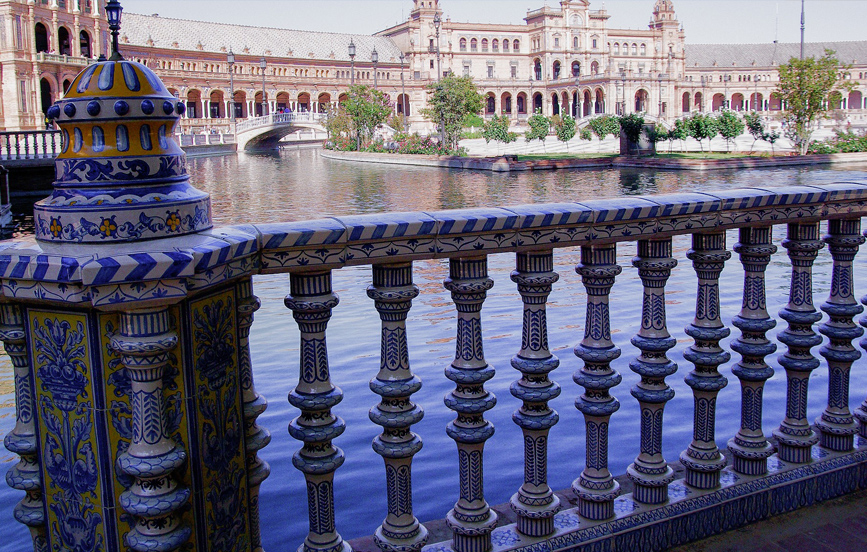 The city was founded by the Romans, ruled by the Muslims and finally came under Spanish rule in the 13th century. With its cultural history, its buildings and structures are elaborate and a sight to be seen. Travel to Seville to admire the architecture, and visit the second-oldest cathedral in the world. Stroll past palaces, picnic in the gardens and later experience the city's wild nightlife. Walk through local markets and try bitter Seville oranges (they're famous for them).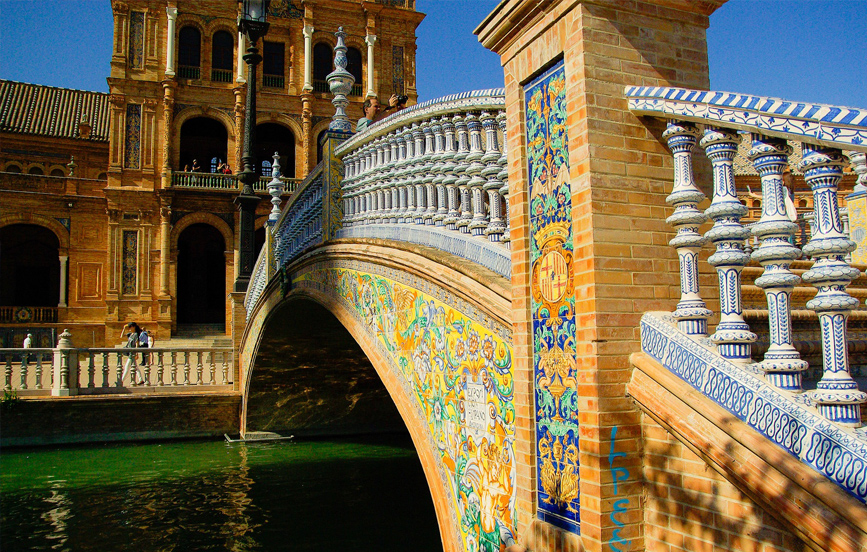 Things not to miss in Seville:
El Alcázar
La Giralda and Cathedral of St. Mary
Parque María Luisa
The Palacio de la Condesa de Lebrija
Torre Del Orro
Triana
Plaza de España
When to go to Seville:
November is an excellent time to visit Seville, because flights are cheaper and the weather is still nice. However, the best time to visit Seville is during April, May, September or October. Seville is hot almost year round, with milder temperatures in the winter. The average temperature is 25 degrees during the day, 13 degrees at night. Temperatures can reach above 40 degrees occasionally during summer. July and August are the best months to avoid tourists, since it can be a little on the sweaty side. Most rain happens between October and April. If you visit Seville in April, you'll experience La Feria, a great festival to experience.