This coastal Spanish city goes by two names – San Sebastian in Spanish and Donostia in the Basque language. It's got an enviable position on the gorgeous Bay of Biscay on the northern coast of the country, not far from the French border, and it's a European Capital of Culture for 2016. Despite the small size of the town, San Sebastian has established itself as a cultural and culinary hub in Spain, and the Capital of Culture designation gives the town an opportunity to show off. There are special events scheduled throughout the year, so check with the tourism office when you arrive to see what's going on when you get to town. If you're there in September, don't miss the world-famous San Sebastian International Film Festival, founded in 1953.
It's impossible not to fall in love with San Sebastian. The food alone, in the bars groaning with tapas, here known as pintxos, and the many Michelin-starred restaurants, is the stuff of obsession.
Here's a few extra tips if you plan on going:
Don't pay for pintxos when you order. Eat first, then pay before you leave. You might want more.
Don't turn up at the funicular for Monte Igueldo too early – it doesn't start until 11 am.
Take care if you explore the English cemetery. The tombs are linked by narrow muddy paths frequently obscured by boulders.
When it's windy and the tide is in, do be wary of the sea smashing into the promenade – you'll easily get drenched if you are not careful.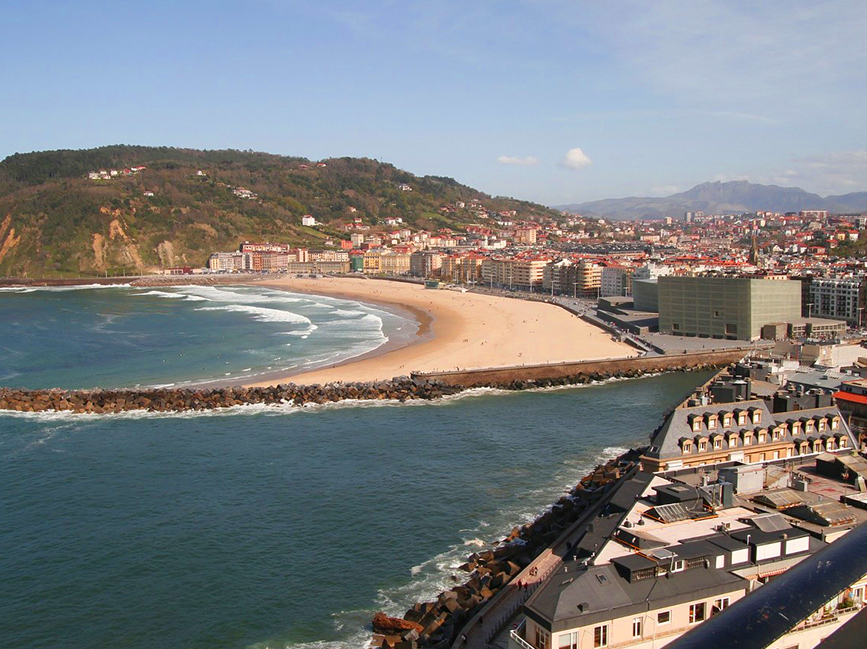 The locals' favourite after-dinner drink is gin and tonic, served in huge spherical glasses. Try one, and the notion might make sense.
La Bretxa shopping mall is not very nice, but in the basement you'll find a fish market with displays of hake, monkfish, tuna, cockles and so on that are almost works of art.
Don't restrict yourself to the Old Town. The Haussmann-designed boulevards of the newer part of the city are just as attractive, and filled with glamorous shops.
Try a few Basque words: kaixo means hello; agur is goodbye; eskerrik asko is thank you. It's Europe's oldest language.